The beautiful Island of Aruba
Join me as I take you on a virtual tour of the breathtaking beaches in Aruba. Discover the tranquility and beauty of these hidden gems. Get ready to be mesmerized!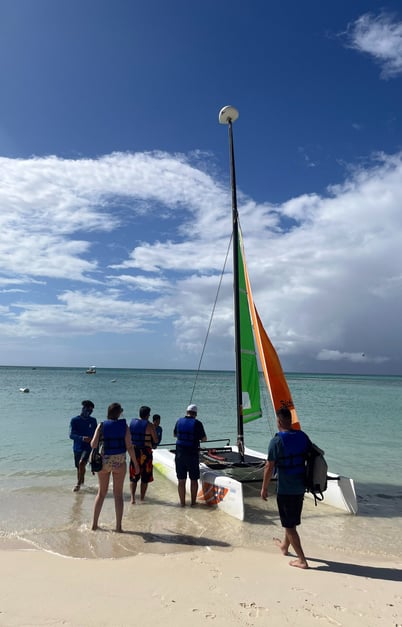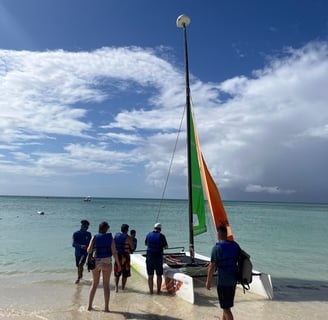 In 2018, I had the pleasure of traveling to Aruba for 7 days and had quite a few eye-opening experiences that I wanted to share with you! "Biba Dushi" is a popular phrase you'll hear while you're in Aruba, and it simply means Living a sweet life. I couldn't agree more.
The island is full of very friendly, helpful and joyful people that speak five languages by the time they graduate from high school. It is not only a beautiful island, but a very safe place to travel. While I was there we went everywhere by foot or taxi and not once did I feel unsafe. The food and the views were exceptional and the staff was no different. We stayed at the beautiful Hilton Resort on the beach and it was breathtaking. Make sure to put Sunset Grille on your dinner list- it's a must while staying there.
In Aruba, I fell in love with photography. I have since then bought a Canon Rebel T6 to support this new found love. I honestly couldn't get enough of it. The views never grew old.
Every morning, I would get up around 7:30 AM and work out on the beach by jogging while the island was pretty asleep. This is when I got some of my best shots, and I also got some much-needed me-time that helped rejuvenate me. I even read a book that wasn't about my career for the first time in a long time, and it was wonderful.
While I was away, I was able to focus on my thoughts, goals, and future. It helped me to find myself again and reignite that passion inside of me. I was ready to jump back into things when I got home from my trip and hit the ground running. This was exciting for me, because sometimes you lose your focus or have set backs. It's important to take time for yourself; put the energy and focus back on you to refuel. Take time for you!
If you ever get the pleasure of visiting Aruba- Pinchos was my favorite restaurant. It was on the water, and the sunset was breathtaking. We took a short cab ride and it's a simple walk down a dock to get to this oasis. The food was divine and the staff was amazing.
While I was there, we made sure to add some adventure into our relaxing trip, I went parasailing and was able to see sea turtles. The water is crystal clear and a beautiful aqua color, it's surreal.
Have you ever just imagined walking down a beautiful beach with salty air blowing through your sun kissed hair as you enjoyed the views of endless ocean and beautiful palm trees? Well, if so Aruba should definitely be on your A list. The views were simply amazing, whether you are walking down town and looking at the beautiful architecture or at a resort looking at the water, it just never gets old.
A couple of must have beach items that have made my life so much easier and are not pricey:
Water shoes- the coral pieces on the beach or at the national park will rip up your feet!

Mesh bag- comes in so many colors- so easy to clean out and get sand off of it. GAME CHANGER

Cute beach hat that you can wear over and over again- the sun is very strong in ARUBA or any island in the Caribbean it seems. Protect yourself and wear sunscreen.

Reef flip flops are easy to clean and so comfortable- great for beach sandals!
Another experience we did was renting a jet ski for an hour, it was a short walk down the beach and got my fill of adventure as I crashed through the waves. One night we did a sunset cruise and got some amazing pictures. Looking a the island from the water is such a treat and a different way to see what Aruba has to offer. Being off the grid so to speak for a week really filled my cup and gave me the sense of escapade and the finding me again feeling was in full force. Just remember to be safe and be aware of your surroundings, especially if you are alone.
If you can, take a morning excursion to the natural pool in the National Park Arikok. I got to experience the rugged terrain on a guided tour, Shawn our tour guide was so nice and really gave a full picture of the history of the island and how things are there today. The natural pool was great to snorkel in and cool off, make sure your bring water shoes as the rocks are sharp and will hurt your bare feet. And lastly, go into town and experience the local shops. You wont regret it!
In 2021, I did go back to Aruba and was able to rent a Hoobie sail boat with some friends, we had so much fun and it is a great way to see the island and enjoy the ocean. You definitely want to hire someone to take you if you don't have experience sailing. Thankfully our friends Brent and Dave did and we had an absolute blast sailing around enjoying life. After that we went to 5 O'clock Somewhere for dinner and drinks before getting back on our cruise ship! The restaurant has a great outside atmosphere and the service and food was phenomenal!
Next time I go back, and yes I will absolutely be returning. I want to hike Hooiberg; it is a volcanic foundation that is the highest point of the island and quite a work out from what I've heard. I will visit the lighthouse and take an excursion out to Renaissance Island with the flamingos. There is so much more adventure in Aruba and I can't wait to go back and experience it. I highly recommend Aruba as a great girls trip, romantic trip and even family friendly vacation.
Some travel tips:
Give yourself a solid three hours at the airport when you leave- time to get through customs and to your gate without feeling down to the wire

Bring an external charger

Adhere to liquid guidelines for carry-on's so you don't lose any souvenirs

Try new things and embrace the culture

Relax and enjoy
If you are not following me on Instagram, you can find my travel page here. And if you would like updates on everything that's going on, sign up for my newsletters!
Travel on my friends!
~Katie